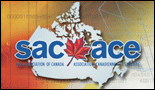 STOCK DISPLAYS ORDERING INFORMATION
Most items that you view are in stock and available for immediate shipping.
Most orders ship Purolator or UPS (delivery in 1-6 business days).
Payment Options when ordering from this site:
We accept Paypal, Visa, Mastercard & American Express credit cards.
Customer's Responsibility:
Inspection Upon Receipt Of Order
Please open and inspect packages for damage immediately upon receipt. If carton and product is damaged due to transport, you must fill a claim with the delivery company.
Please notify us immediatly at 1-866-815-3976 of any possible damage which may have occurred in the shipping process. !
30-Day Return Policy For Stock Items:
All returns must be pre-authorized and issued an return code and return authorization form..
All cartons being returned must be carefully marked with the assigned return code
All return codes are issued by our customer service department at 1-866-815-3976.
All returned items must be repacked and returned in their original box with foam protection to insure proper, unbroken returns for credit. Return's received back at our facility that are broken due to insufficient return packaging will not be credited. Packages being returned must be insured by you for your protection.
A 20% inspection, re-boxing and re-stocking fee is applied against all returned items (returned within 30 days).
For all returns - customer is responsible for payment of both the original shipping out and all shipping costs back to the manufacturer.
Absolutely no returns accepted on custom order displays, including orders with custom text or imprinting.
Be sure the dimensions meet your needs on large Miko's TM. These are costly to ship and return.
1-866-815-3976